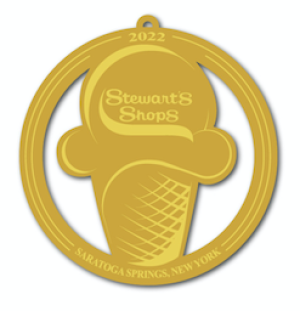 Proceeds support the Saratoga Hospital
Cancer Patient Fund.
The 2022 holiday ornament, the twenty-seventh in a collectible series, captures Saratoga Springs's spirit, highlighting Stewart's Shops and their beloved ice cream. The 2022 holiday ornament costs $20.
Stewart's Shops' trademark phrase "We are closer to you" could not be more accurate. The company has deep local roots and a location is rarely more than a few minutes away no matter where you go throughout New York and Southern Vermont. With origins dating back more than a century and now under management of the third generation of the Dake family, the company has grown to more than 350 Stewart's Shops locations. From their award-winning milk, ice cream, and their own branded products Stewart's has evolved into the convenience store of your dreams. For many former visitors and residents, their ice cream is the best and a trip to one of their shops is on their 'must do' list before leaving town.  Stewart's is also committed to giving back, by supporting non-profit organizations in their shops' communities year-round.
Additionally, their well-known Holiday Match Program matches all customers' donations collected between Thanksgiving and Christmas with a 100% company match, and all proceeds are distributed to local children's charities. From their positive, customer service and community partner culture, we will not be surprised to see Stewart's Shops continue to expand in new communities they choose to set up 'shop' in; hiring local residents and providing their goods and services to benefit each location.
This is the twenty-seventh ornament in a collectible series.  Ornament design by Carl Aery, Stewart's Shops.  Proceeds support the Cancer Patient Fund of Saratoga Hospital.
Ornaments from prior years may be purchased for $15 each. Limited quantities are available. 

You may purchase the entire collection (27 ornaments) for $275.00. 
You may also purchase an ornament bundle for $50 (total savings of $70).
Click on the bundle of your choice to purchase.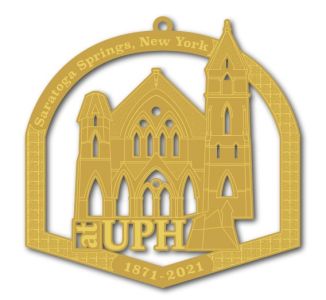 2021 Universal Preservation Hall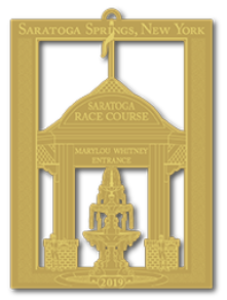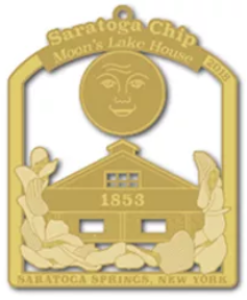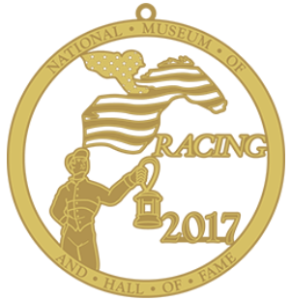 2017 National Museum of Racing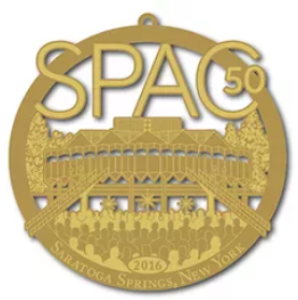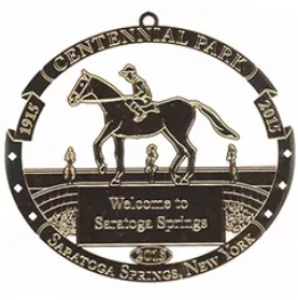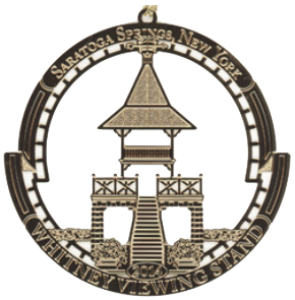 2014 Whitney Viewing Stand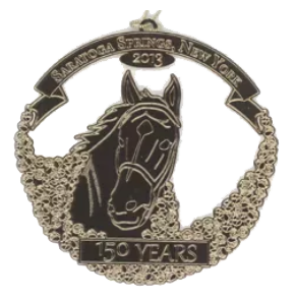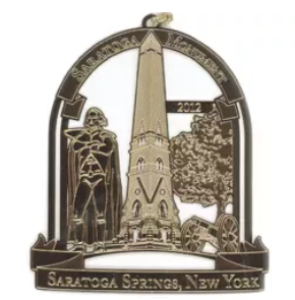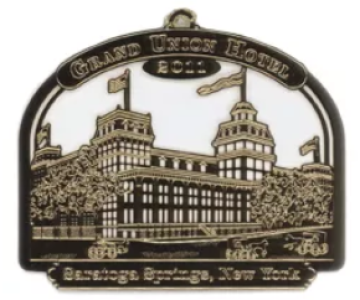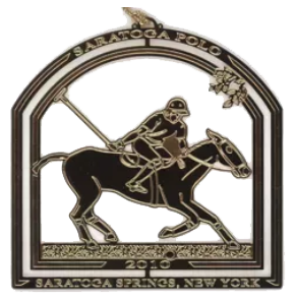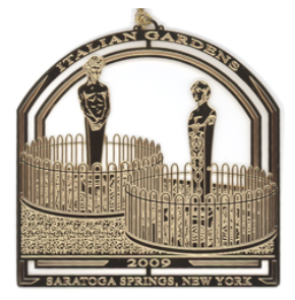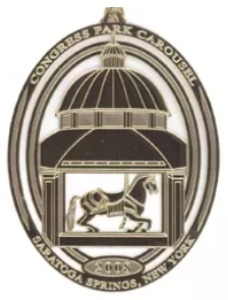 2008 Congress Park Carousel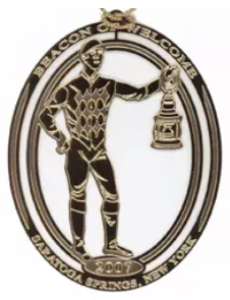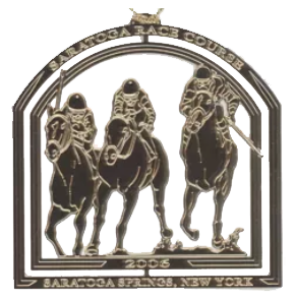 2006 Saratoga Race Course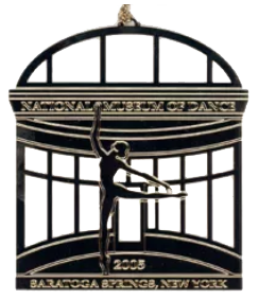 2005 National Museum of Dance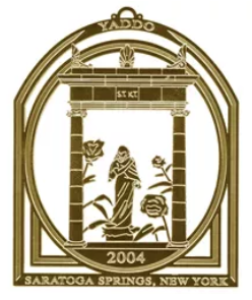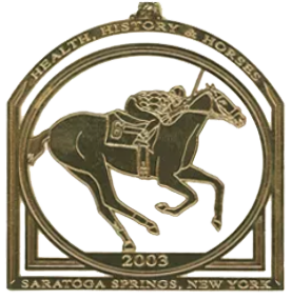 2003 Heath, History & Horses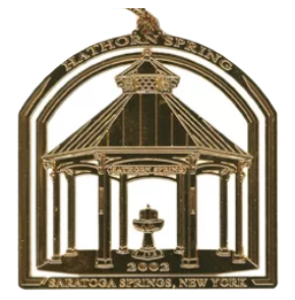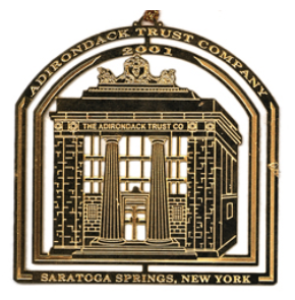 2001 Adirondack Trust Company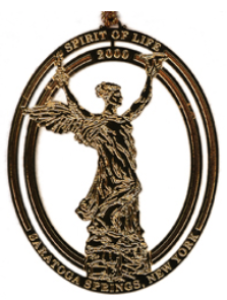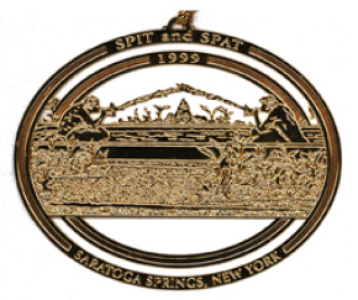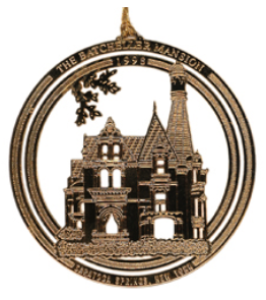 1998 The Batcheller Mansion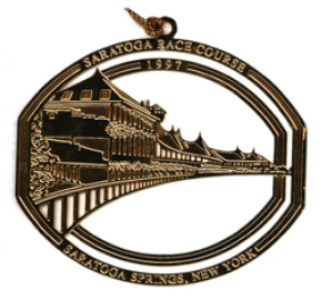 1997 Saratoga Race Course